Hazardous materials can cause a great deal
of damage to your property as well as your health.
Don't risk the safety of your building, let us test
for any hazardous materials and put you at ease.
Hazardous Materials Testing

Surface Sampling For COVID-19
Now Available


Environmental Testing
Look forward to a brighter future.
M3 can perform a wide array of tests to
ensure that your property is free of
hazardous substance contamination. Don't
wonder if your property is safe - know it's safe.

Is it safe after a disaster?
Testing & Inspection

Need An Expert Witness?
Our specialists can provide our expertise to either side
of the litigation.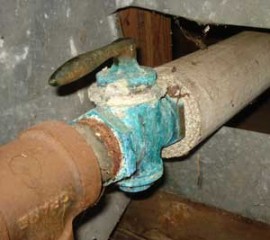 Test & Inspect
Environmental
There are a great deal of hazardous materials that can reside unseen in your home or business. When dealing with the safety of others its best to not leave things to chance. M3 Environmental LLC can aid you in the detection of hazardous materials as well as develop a remediation plan.
Essential Environmental Inspections
Ensure your property is safe for its occupance by allows us to perform these essential inspections: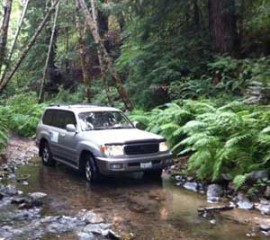 Consulting
Expert Witness
Court cases can be very complicated and sometimes require the aid of an expert witness. If you are in need of an expert to set the facts straight, we can serve on either side of the litigation and provide analysis of existing test results, as well as perform our own.
Environmental Consulting
With the growing risk of potential hazardous material exposure, it is crucial to seek the aid of an environmental consultant, like M3 Environmental LLC. We have the training, tools, and certifications needed to inspect your property for noise & sound pollution, mold, asbestos, bacteria, air quality, and lead paint. Being responsible for the safety of the people that occupy your home or business is a tremendous responsibility. Before occupying a property for either business or residential purposes, call the environmental consulting experts at M3 Environmental LLC.
California's Central Coast
M3 Environmental LLC proudly services the Monterey County area and surrounding areas. With a staff of courteous, professional and caring individuals, you can rest assured that when you need us, we will be there. Safety and customer satisfaction are our highest concerns. At the end of the day, we like to know that we have given our customers the highest quality of service we can offer, ensuring peace of mind regarding the safety of their property and its occupants.
Mold, Lead, Asbestos & More
Hazardous materials like mold, lead, bacteria, and asbestos can be found in a large number of properties regardless of their location or initial appearance. These harmful substances can be under floorboards, behind walls, in ceilings and even behind heavy furniture and equipment that hasn't moved in a long time. When faced with these potential dangers, it is imperative to consult an environmental consultant. With the aid of an environmental consultant, you will be given a thorough inspection of your property, an assessment of the damages and a plan of action on how to remove and dispose of hazardous materials with the aid of certified professionals.