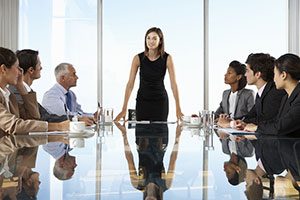 To ensure that you are thoroughly prepared in the event of an environmental emergency, M3 Environmental LLC in Monterey will help you set up your business response plan. When disaster strikes, you want a plan of action tailored to your specific needs. Storage or handling of specified levels of hazardous materials requires a business response plan in accordance with state and local regulations. We also recommended that businesses with lower levels of contaminants have a plan that incorporates environmental incident response procedures.
Assessing Your Risks
There are many causes for environmental incidents, both natural and man-made. While some natural disasters cannot be avoided, we can perform a Pollution Risk Assessment and recommend measures in your business response plan to prevent or deal with many of the following risks:
Overfilling or failure of containment tanks
Faulty delivery or use of materials
Equipment failure
Piping failure
Accidental discharge
Soil pollution
Vandalism
Flooding
Earthquake
Chemical, Physical And Biological Hazards
Our risk assessment and recommended response procedures will take into account the chemical, physical and biological properties of many hazardous materials. We examine the likelihood and severity of a spill, and their proximity to population, groundwater, and environmentally sensitive areas. Some hazards that may be addressed in your individualized business response plan include:
Radon Leaks
Explosive Materials
Heavy Metals (Arsenic, Lead, and Mercury)
Toxic Waste Spills
Toxic Gas Release
Chemical Spills
Molds and Fungi
Gasoline and Other Motor Vehicle Fuels
Lubricating Oils
Acids and Bases (Pool Chemicals and Drain Cleaners)
Propane
Solvents
Other Pathogens and Carcinogens
Creating Your Business Response Plan
Once the risks specific to your company have been determined, we will work with you to formulate a comprehensive business response plan that incorporates the following elements:
Site map showing building layout, access, entrances and exits available to emergency services.
Drainage flow, inspection points, and discharge to the sewer.
Utilities including electricity, gas and water supply isolating switches and valves.
Hazardous materials list with material safety data sheets and storage locations.
Fire assembly points.
Areas of porous ground.
Location of hydrants and main water supply pipes.
List of key personnel, emergency services contacts, health and environmental incident authorities, material suppliers, and utility companies.
Reporting, activation and response procedures for both personal and environmental contamination.
Containment to prevent further exposure.
Site evacuation if necessary.
Clean up procedures including personal protective equipment and proper waste disposal.
Plan To Be Prepared Today
If your business stores or deals in hazardous materials of any kind and volume, contact M3 Environmental LLC in Monterey to develop your individual business response plan. Protect your employees, the public, and the environment. Having an incident response plan on hand ensures that your company's legal liability is minimal in the event of an accident or emergency. Contact us and protect yourself today.