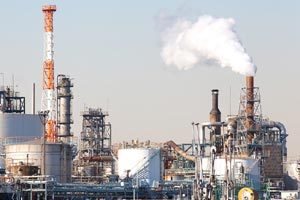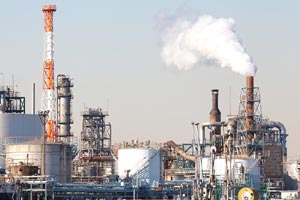 M3 Environmental LLC is a Monterey-based Certified Industrial Hygienist Consultant that serves business owners, homeowners, commercial property owners, and facilities managers throughout the State of California. For over 25 years, we have assisted our clients in evaluating their properties and workspaces for potential health and safety hazards and we design plans to remove or correct the issues that we find. Helping you to protect yourself, your family, employees, and tenants are our number one priority.
Industrial Hygiene Consultants
M3 Environmental LLC assesses properties and businesses for residential and commercial health and safety hazards. We are certified by the American Board of Industrial Hygiene to evaluate and identify a wide range of chemical, biological, physical and environmental stressors, and develop controls or safety plans to prevent or remove these hazards. We adhere to strict industry standards and Occupational Health and Safety Administration (OSHA) regulations in our environmental testing, analysis and reporting methods, giving you peace of mind that you are receiving the best industrial hygiene consulting available in the State of California.
Consulting Services
Our team of industrial hygiene consultants use a combination of physical inspections and sample testing to determine whether dangers exist in a living or workspace. We perform the following types of evaluations:
Chemical Exposure Evaluation
Bloodborne Pathogen Testing
Temperature & Illumination Evaluation
Ergonomic Assessments
Our certified industrial hygienists perform site inspections to identify health and safety hazards through observation, interpreting material safety data sheets (MSDS), and worksite sampling for exposure to chemicals, lead, asbestos, mold, and noise.
M3 Environment LLC has assisted thousands of business owners, property owners, facilities professionals, and government agencies throughout the State of California in designing remediation plans to remove existing hazards and safety protocols to prevent future dangers. We provide consultation on the design of engineering controls and safe work practices, and we help California companies develop government-mandated health and safety programs.
Industrial Hygiene Consulting In Monterey
If you need California industrial hygiene consulting, you can count on the professionals at M3 Environmental LLC to give you the comprehensive testing, analysis and reporting solutions that you require. We will identify any hazards that exist in your home or commercial building, and we will guide you in removing these hazards. With over 25 years of experience as industrial hygiene consultants in the State of California, we have an intimate understanding of federal, state and local government regulations and requirements, as well as overall safety best practices.
Our focus is on providing you and the occupants of your home or commercial building with peace of mind. We can provide affordable solutions for California industrial hygiene projects of all sizes. We focus on giving our clients the highest quality environmental consulting services available, with the goal of minimizing downtime and loss of use. Because of our vast knowledge and experience and the relationships we have built in the environmental engineering community, we are also able to offer our commercial and residential clients expert witness services for legal cases that require industrial hygiene consulting.
If you are a California homeowner, business owner, property manager or facilities professional in need of industrial hygiene consulting, let our experts assist you.