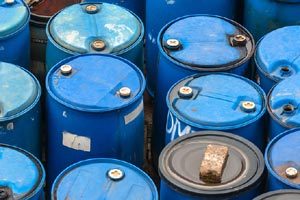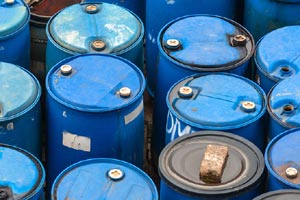 For hazardous waste inspection and testing in Monterey, count on the experts at M3 Environmental LLC. We provide full-service environmental assessment and remediation plan development for California properties affected by hazardous materials, including asbestos, lead, polychlorinated biphenyl (PCB), and microbial contaminants. All of these substances are known to present health risks.
If you suspect that your home or commercial building may contain any of these hazardous wastes, it is important to have a certified environmental consultant provide you with a site assessment to ensure the health and safety of your family, tenants or employees.
The Negative Health Effects
Hazardous materials can cause a variety of illnesses, ranging from allergic reactions to cancer. High concentrations of asbestos are known to cause lung cancer and mesothelioma. When ingested or inhaled, lead exposure can result in behavioral and learning problems in children under the age of six. Mold produces allergens and irritants that may cause sneezing, runny noses, skin rashes, and asthma attacks.
Bacterial contamination resulting from E.coli and fecal coliform has been connected to a variety of ailments ranging from vomiting and diarrhea to dysentery, typhoid fever and hepatitis A. Polychlorinated biphenyl may contain carcinogens that could lead to breast cancer, uterine cancer, or cervical cancer, as well as a variety of sexual, skeletal, and mental developmental problems.
Quickly identifying these hazards and designing a plan to remove them is crucial to protecting lives, and M3 Environmental LLC is Monterey's trusted solution for hazardous materials testing and remediation consulting.
Hazardous Waste Testing: What We Do
M3 Environmental LLC offers a comprehensive set of environmental testing protocols to ensure the detection of hazardous waste. We perform Phase I and Phase II Environmental Site Assessments, which include visual examinations along with air, water, or soil samplings for asbestos, lead, mold, bacteria, and other biohazards. We test our samples using laboratories accredited by the American Industrial Hygienist Association. Through this testing process, we are able to determine if contamination has occurred and to what extent it is present.
Asbestos, Lead, Mold
Bacteria, E. Coli, Feces
Microbes & Pathogens
Contaminated Soil & Water
Industrial Factories
Hazardous Material Spills
Biohazard Testing
Environmental Site Inspections
Some examples of individual testing protocols used to detect hazardous materials include hazard screening, risk assessment, and x-ray fluorescent testing on paint samples suspected of containing lead, and spore trap sampling and a variety of surface sampling for mold. We conduct sewage contamination assessments using swab samples in cases where bacteria is thought to be present, and our asbestos testing includes air sample analysis using Polarized Light Microscopy (PLM).
Reporting & Consulting
We provide its clients with comprehensive site investigation reports and health and safety plans (HASPs) for environmental remediation. Our reports include test results, in-depth analysis of the findings, and detailed work plans for the removal of the hazardous material and the clean-up of the property. We can provide project oversight and air quality testing while your chosen certified environmental remediation contractor is performing the abatement.
Post Clean-Up Reinspection
Upon completion of the clean-up, we will perform a post-remediation inspection, which includes a visual examination and re-testing of the property. When the final test results show that the hazardous materials have been completely removed, we will issue a clearance, giving you peace of mind.
Order A Hazardous Waste Test Today
If you're in need of hazardous waste testing in the central California coast area near Monterey, we have the knowledge and experience you're seeking. We know that health and safety are paramount, and we provide thorough testing with quick analysis and turn-around time.
With over 20 years of experience working on environmental consulting projects of all sizes in Northern and Central California, our remediation plans are the most comprehensive in the industry, exceeding the most stringent of government requirements. If you suspect that the property you own, manage or are considering purchasing may be affected by lead, asbestos, microbial pathogens, or PCB's, let M3 Environmental LLC provide you with a comprehensive hazardous materials analysis and expert solution to your particular needs.