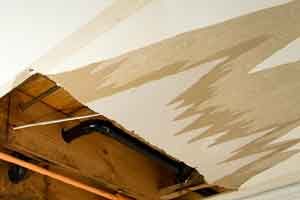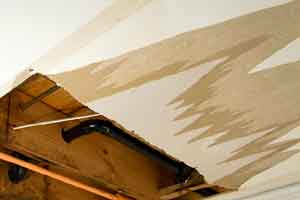 M3 Environmental LLC provides water intrusion management and testing for commercial property owners, property managers, construction companies, and builders throughout the State of California. Based in Monterey, we develop water intrusion management programs and perform water intrusion testing on new construction projects and buildings undergoing repairs or renovations.
Water Intrusion Management Plan
It is important to develop a water intrusion management program before a water loss arises because it can prevent dangerous moisture problems. In cases when water intrusion does occur, our protocol will help you limit costly damage by providing an effective structural drying pre-plan. Our program will also give California remediation contractors guidance in correctly handling mold and fungi growth. Having a moisture management plan is a proactive step that helps California building owners and managers guard against exposure and the resulting liabilities.
M3 Environmental LLC designs water intrusion management plans with four goals in mind:
Developing a written program that educates building owners, maintenance professionals and construction teams about the effects of moisture in the structure.
Minimizing, and optimally preventing water intrusion, by keeping building and porous organic materials dry.
Establishing structural drying and clean-up protocols in the event of a water loss to prevent the growth of mold.
In rare cases where mold exposure is a problem, establishing a remediation plan for safely removing the mold hazard.
Water Intrusion Testing
Water intrusion testing evaluates the ability of skylights, windows, curtain wall windows, storefront windows, sliding glass doors and other building features to withstand moisture penetration over a period of time. It is important to perform a moisture evaluation because it can identify product defects or installation errors. Finding and correcting these issues can prevent a water loss and save you from resulting costly repairs.
We use American Architectural Manufacturers Association (AAMA) and ASTM International standards in performing our water intrusion testing on California commercial buildings. The moisture tests we employ include:
Spray Testing – AAMA 501
Chamber Testing – AAMA 502 and 503
Window and Sliding Glass Door Leakage Investigation – AAMA 511
Exterior Envelope Water Leakage Investigation – ASTM E2128
Brick Water Penetration Testing – ASTM 1601
Prior to the water intrusion testing, M3 Environmental LLC will provide you with a guide to help you prepare a team to assist with the procedures. We will also work with window and door manufacturers to coordinate the presence of their company representatives at the testing. We provide comprehensive reporting to you, your building contractor and the manufacturers documenting our findings, with recommendations for repairs or improvements when needed.
Why Choose Us for Water Intrusion Management &  Testing
M3 Environmental LLC is a leader in water intrusion testing and program development. We understand the need to minimize construction delays and loss-of-use, and our team of Monterey-based water intrusion specialists provides fast-response and quick turnaround times throughout the State of California. We have over 20 years of experience in moisture management, environmental testing, and mold remediation protocol design. Our portfolio includes projects of all sizes ranging from small private commercial buildings to large government campuses.
Let us help you to safeguard your California property against water damage and mold hazards. We will provide you an affordable water intrusion management solution that will limit your liability and give you peace of mind.