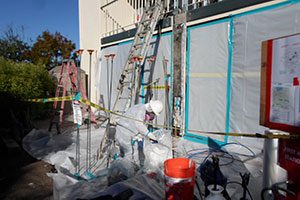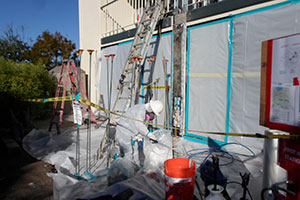 M3 Environmental LLC in Monterey provides environmental consulting services throughout Northern and Central California. We are experts in our field, possessing all of the qualifications and certifications required by the State Of California and the EPA to perform the testing and consulting you need.
High-Quality Environmental Consulting
Our experience has allowed us to provide a wide array of high-quality services to our clients, as well as provide every customer with the highest level of service and customer care available. Don't just wonder if your Monterey commercial or residential property is safe; know it's safe by calling our specialists.
Peace Of Mind
If you are about to purchase a property, whether it is a home, business, or brownfield site, one of the most important questions to ask yourself is, is this property environmentally safe? If you are planning on making the property your home, you want your family to be safe and healthy. If the property is to be used for business purposes, you want the same for your employees and staff. If the property is a former brownfield site, you want your investors to feel comfortable, and you want to reduce liability down the road.
Thorough Inspections Before A Property Purchase
M3 Environmental LLC can give you the peace of mind you need to sign on the dotted line when making a property purchase. We perform thorough inspections looking for all of the potential environmental concerns that may plague you or the inhabitants of your building in the future. Some of the services we offer include:
What Happens If A Problem Is Found?
If you want to purchase a property, or if you already own a property or home, which has an environmental hazard, we can help. Almost any environmental problem can be fixed. There is no reason to abandon your plans or your property if a concern is found.
Remediation Plans That Work
We provide remediation plans for any environmental concerns discovered during our inspection and detection process. We specialize in finding and providing the most cost-effective and direct solution to any environmental concern found.
Once we have provided the remediation plan to your contractor, they can get to work to fix the problem. M3 Environmental LLC will provide interim inspections to ensure the contractor is following the remediation plan correctly, and we will perform follow-up testing to ensure the concern has been alleviated.
California's Top Contaminants
The primary environmental concerns these days in California are air quality, mold, lead, bacterial contamination from black water, and asbestos. Homes built in the Mid Century when California residential and commercial construction was booming, often included asbestos-containing materials. Homes damaged by storms or improperly ventilated have the risk of developing mold.
Lead paint or lead solder on pipes exists in many homes and buildings built in the early 1900s. These substances are hazardous to your health and can have long-lasting health impacts that can even be fatal. We are a leading professional in our industry. We are the top consultants for any of your environmental concerns.
Call The Environmental Consulting Specialists
If you require environmental consulting in Monterey, call M3 Environmental LLC. Let us help you with noise & sound pollution testing, asbestos testing, lead paint testing, mold testing, bacteria testing, or air quality testing. We will provide you with all of the information and planning you need to keep your property safe and secure your peace of mind.