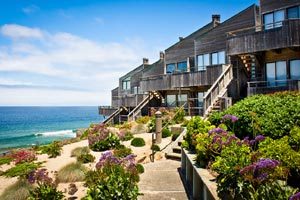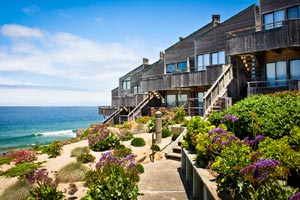 M3 Environmental LLC offers asbestos, lead, and mold awareness training to building owners, abatement contractors, property managers, and municipalities in Monterey County, California. Our courses are designed to educate and protect contractors and maintenance professionals who are exposed to asbestos, mold and lead paint in the workplace.
What Our Hazardous Materials Awareness Training Covers
We offer a comprehensive overview of asbestos, lead paint and mold in our Hazardous Materials Awareness course. This valuable class gives building maintenance professionals and contractors detailed background information about the three most common environmental contaminants they will find in commercial and residential properties. Our certified instructors explain the health effects of lead paint, mold, and asbestos, and we present our students and their employers with worker protection programs that will safeguard their health against these environmental hazards.
Individual Courses For Specific Hazards
M3 Environmental LLC also offers courses that focus on each hazard, for clients that require specific training on asbestos, mold or lead paint. Our most popular class is the Asbestos 2-Hour Awareness Training. In this course, we present maintenance professionals and contractors with background information on asbestos, including the known health effects of asbestos exposure. As with our Hazardous Material Awareness course, we teach participants and their employers about the available worker protection programs. In the Asbestos 2-Hour Awareness Training, we discuss the locations in commercial and residential buildings where Asbestos-Containing Material (ACM) and Presumed Asbestos-Containing Material (PACM) can be found. We show our students how to recognize ACM and PACM damage and deterioration, and we train them on the proper response methods following asbestos fiber release episodes.
Why Asbestos, Lead, and Mold Awareness Training is Important?
Our hazardous materials courses benefit Monterey building owners, contractors, property managers, and municipalities who have employees who may work around or come in contact with lead, asbestos or mold. By providing your maintenance staff with this training, you are ensuring their health and safety. Environmental training helps to prevent accidents and gives your employees a strong understanding of industry regulations involving mold, asbestos and lead paint.
Asbestos, Lead & Mold Training in Monterey
M3 Environmental LLC is one of California's leading industrial hygiene firms. For over 20 years our staff of environmental engineers has provided Monterey County commercial property owners, municipalities, general contractors, abatement contractors, and property management firms with asbestos, lead and mold awareness educational courses. We are accredited as California Department of Safety and Health Certified Consultants, California Department of Public Health Lead Certified Consultants and ACAC Certified Microbial Consultants. Our environmental continuing education programs follow all federal and state regulations, and we provide our students with training on all of the current laws, safety best practices, and hazardous materials handling information. All of our courses are affordable and can be tailored to meet your specific needs. Let M3 Environmental LLC help you protect your employees against the dangers of lead paint, asbestos, and mold.