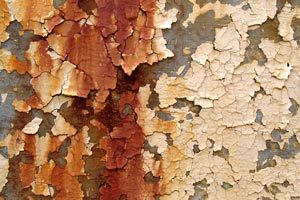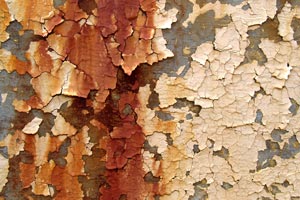 As one of the Monterey areas foremost experts in lead paint testing, M3 Environmental LLC is the team you want to perform environmental testing in your home or business. We specialize in detecting, assessing, and creating remediation plans for hazardous materials throughout Northern California. Lead paint can be a significant risk to the health of your building's occupants and should not be taken lightly. If you have knowledge of lead paint in your current property, are unsure if your current property contains lead paint, or are planning to purchase a property that may contain lead paint, call our lead paint testing specialists. We will provide you with the tests and action plan needed to remove this hazard and make your property a safe place to occupy.
What Makes Lead Paint Dangerous?
Most people know that lead paint is dangerous and presents health risks to you and those around you. Lead paint has a cumulative toxic effect. When lead paint is inhaled, makes contact with the skin, or is ingested, the lead is disbursed throughout the body. Deposits of lead remain in bones, organs, and even in the bloodstream and create a persistent source of internal toxic exposure. As time passes, lead paint can chip or crumble which will allow the particles of lead to be released into the air. Protect yourself and those around you with lead paint testing from M3 Environmental LLC.
Is Lead Paint Testing Necessary?
There are several extremely important reasons to have your property tested for lead paint. If your home or property was built before 1978, or you have children in your home, you should definitely test for lead paint. Homes built before 1950 nearly always have some lead-based paint. You should also be cautious if you plan to repaint, remodel, and renovate your house or notice chipping or peeling paint. Lead in your building can cause serious long-term health and behavioral problems for children, and can be especially harmful to children under six years of age. Don't leave yourself, employees, or loved ones vulnerable to the dangers of lead exposure.
How Do We Detect Lead Paint?
There are three common testing methods used to detect the presence of lead in buildings. In lead based paint inspections, our inspector will examine samples of all painted surfaces on the interior and exterior of your property, as well as any that are covered with wallpaper. These samples are tested with an x-ray fluorescence that measures lead in the paint without damaging it. A risk assessment locates deteriorating paint on the property and evaluates extent and cost of the cause of deterioration. Then the deteriorated paint is tested. A risk assessment also tests soil outside, in the yard and around the foundation. The third method is a hazard screen, which is similar to a risk assessment, but not as in-depth.
If you are concerned about the possible presence of lead paint in your home or business, and would like to schedule an appointment for lead paint testing, call M3 Environmental LLC today.