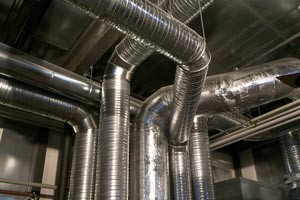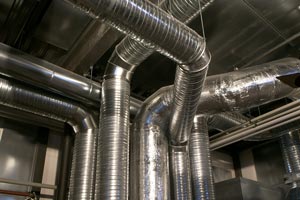 M3 Environmental LLC offers air quality testing for industrial facilities as well as home and business owners in Monterey, California and the surrounding areas. Our job is to examine the atmosphere in your home or business and make recommendations regarding improvements to guarantee the quality of the air you are breathing.
We offer an unbiased assessment of outdoor and indoor air to determine the presence of contaminants. If you have any doubts about the purity of the air you are breathing or are concerned about the quality of air present in your place of business, we can give you the answers you need with Monterey's most accurate air quality testing. Don't leave the health of your employees in the hands of the inexperienced; call the air quality testing specialists at M3 Environmental LLC.
Air Pollution Testing
Chemical Contaminants
Mold Spores
Sulfur Oxides & Sulfur Dioxide
Nitrogen Dioxide
Carbon Monoxide
Volatile Organic Compounds (VOCs)
Methane
Particulates
Toxic Metals (Lead & Mercury)
Ammonia
Sewage & Garbage Odors
Carcinogenic Pollutants
Pesticides
Cat & Dog Dander
What Is Air Quality Testing?
Air quality testing certifies that chemical and particle emissions meet acceptable indoor air quality pollutant guidelines and standards. Air quality testing checks for sources of pollution like VOC's (volatile organic compounds) from building materials, air-conditioning devices, or pesticides. We specialize in providing economical air quality testing and detection services to industrial firms, government agencies, businesses, and residential properties.
Why Is Air Quality Testing Important?
Poor indoor air quality can create symptoms including dizziness, lightheadedness, eye and skin irritation, congestion, coughing, sneezing, and lethargy. Poor air quality is especially dangerous for individuals with asthma or other respiratory illnesses. The harmful contaminants that may be present in the air can be dangerous for your friends, family, and coworkers. We offer our clients air quality testing, and detection services. Safeguard the health of individuals around you with reliable air quality testing services from us.
How Does The Air Quality Testing Process Work?
We will come to your home or place of business to collect an air sample using our industry specific air quality testing equipment. We will then analyze the sample and detail any information regarding the unwanted chemicals in the environment and the probable sources of contamination. After the testing, detection, and analysis of your air-quality is completed, we will identify specific areas of need and formulate a professional remediation plan. We have the training and necessary expertise to provide the most accurate air quality testing results available. Put our expert air quality testing and consultation services to work for you.
If you have any reason to doubt the quality of air in your home or business, we can provide you either peace of mind or a solution to remedy the problem. Call M3 Environmental LLC today for all of your industrial, government, commercial or residential air quality testing and detection needs.