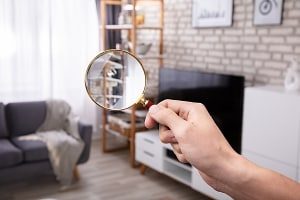 Limit lead exposure at home by knowing where to look and what tools are available to ensure your health and safety. If you suspect you have a contamination issue in California, M3 Environmental in Monterey, California can help with thorough and professional lead inspections.
Surprising Sources Of Lead Exposure
Lead in your house can be hard to spot, especially if you've just purchased a home and are unfamiliar with its history or if you happen to be living in a rented home. You may not even realize that you or your family members have been exposed until you have your home inspected or start to notice health symptoms.
Lead-Based Paint In Homes Built Before 1978
Certain Types Of Water Pipes
Old Home Fixtures & Faucets
Some Jewelry & Toys
Dust From Renovations & Repairs In Older Homes
Work & Hobby Materials In The Home
Dangers Associated With Lead
Lead exposure can cause a variety of serious health symptoms. Learning about the risks can seem scary, but awareness is often just the first step in developing a serious plan of action to protect yourself and the people you care for.
Damage To The Brain & Nervous System
Stunted Growth & Development In Children
Learning & Behavioral Issues
Hearing & Speech Problems
Pregnancy Complications
Increased Blood Pressure
Decreased Kidney Function
What You Can Do
If you own or rent an older home and are considering any type of repairs or renovations, a lead inspection by an experienced professional should be item one on your to-do list. Because lead is commonly found in paint, dust, and soils around homes built before 1978, the EPA recommends some basic precautions.
Avoid trying to remove possible lead-based paint yourself.
Keep painted surfaces – like window sills, door frames, and porches – in good condition to minimize
deterioration.
Get your home tested for lead hazards by a certified
inspection company.
Discuss fixing peeling or chipping paint with your landlord.
Clean floors, window sills, and other surfaces regularly.
Hire only EPA- or state-approved, Lead-Safe certified home renovation companies for remodels, repairs, or painting projects.
Wash children's toys, hands, bottles, and anything else that they might put into their mouths often.
Take off or wipe shoes before entering your house.
How We Can Help
At M3 Environmental, we offer inspection and testing for lead in Monterey, California. Let us provide you with the knowledge that you need to make informed decisions for your home and your health. Contact us today to schedule your inspection.