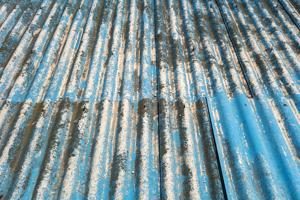 Because homeowners and commercial property managers in the Monterey, CA area, rely on us at M3 Environmental LLC for all their asbestos testing needs, we've put together some Asbestos 101 information to help you have a safe and healthy home and workplace.
For a safer indoor environment, it's important to know the facts about asbestos and the potential dangers of asbestos exposure. If you're a business owner, homeowner, or renter, we want you to know what to look out for.
What Is Asbestos?
Humans have been mining the silicate mineral known as asbestos for over 4,000 years. Ground into a powder, the mined rock formation known as asbestos was used most during the 19th century for its strength, sound absorption, and flame retardant qualities. Naturally found to have various colors of the rainbow, asbestos was once even woven into fabrics and mats.
Where Is Asbestos Found?
Asbestos detection starts with the proactive care of homeowners, employers, and property management. The most common sources of asbestos are homes and workplaces built before the '80s. You can find this fibrous substance in many common building materials in older homes, schools, and other buildings.
Joint Compounds In Sheetrock
Heating Pipes & Duct Insulation
Popcorn Ceilings
Roof Shingles
Floor Tiles
Ceiling Tiles
Flashing, Siding
Much More
Stay Safe, Let Us Check
At M3 Environmental LLC, we don't want you to have to worry about whether that insulation or tile you want to replace is full of asbestos. When you contact us, there's no need to guess. We provide both testing and a plan of action to dispose of, replace, or isolate building materials that contain asbestos so that particles may not become airborne and cause long-term exposure to you, your employees, renters, or your family.
Asbestos Testing In Monterey
Sometimes, repairs need to happen or it's time to remodel a structure. Don't risk asbestos exposure. For your own safety, this building material should never be handled by untrained personnel. If you suspect that your home or workplace may be a dangerous source of asbestos, protect yourself. Get a professional asbestos inspection for your peace of mind. Contact us at M3 Environmental LLC today.