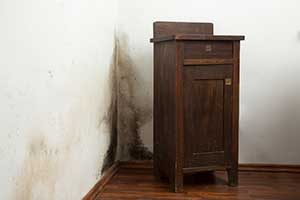 The experienced engineers at M3 Environmental LLC perform black mold testing services in Monterey. We all want our families, employees, and tenants to be able to live, breathe and work in healthy environments. Illness is costly in many ways and exposure to the toxins released by some molds can be deadly in extreme cases. Let our friendly, experienced environmental technicians restore your peace of mind with a black mold inspection today.
Signs Of Black Mold In The Home
The most obvious sign of Stachybotrys Chartarum, more commonly known as black mold, is visual growth. Common places to check are bathrooms, kitchens, and damp basements. You should also look under sinks, around leaky windows or in the roof or attic area and in any other part of your building that has been exposed to moisture like leaks or flooding for an extended period.
Symptoms Of Toxic Mold Exposure
The most severe reactions to black mold, or mold poisoning, are usually in people allergic to the mycotoxins, or toxic substances, being released by this type of fungus. Mold is always all around us. Signs that mold exposure may be making you sick can include many of the following symptoms:
A Cough That Doesn't Go Away
Always Sneezing
Itchy Nose & Eyes
Throat Irritation
Rashes
Extreme Tiredness Or Fatigue
Headaches
Nausea & Vomiting
If these symptoms sound familiar, a trip to the allergist office can determine whether you are allergic to molds in general. The only way to find out if you are being exposed to toxic levels of mold spores is to schedule a professional inspection and mold testing service.
Air Testing For Mold Spores
Our team of environmental experts has the experience and training to find black mold growing in your home. If our mold testing results in the discovery of black mold on your property, we can work with your remediation company to remove this toxic substance. We can then re-test your residential or commercial property to make sure the black mold has been completely removed from all areas.
Get Black Mold Testing In Monterey
If there is a chance that your home or office may be host to a mold problem, contact M3 Environmental LLC for black mold testing in Monterey, California today. Let our knowledgeable staff answer your questions and schedule an inspection. Our professional technicians are ready to help you breathe easier and worry less.