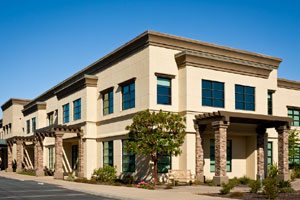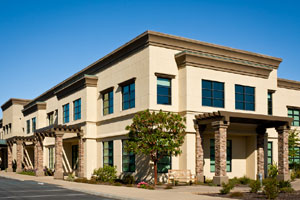 Whether you are a buyer, seller, an existing owner, or a property manager of a residential or commercial building, M3 Environmental LLC in Monterey County, California, can provide you with a professional environmental building inspection. If problems are noted during your inspection, testing will be performed, and a remediation plan recommended by our team of experienced and certified personnel.
Types of Buildings We Inspect
Residential Housing
During an environmental home inspection by M3 Environmental LLC, our specialists will perform a walk-through survey to make a visual assessment and generate a report based on their findings. Further testing and/or remediation may be recommended.
If you are a home buyer, an environmental inspection is one of the most important steps you can take prior to completing the transaction. An inspection will reveal any existing hazardous conditions that can directly affect the health and well-being of yourself and your family for years to come, and It can bring to light any hidden problems that may result in future costly fixes.
On the other hand, if you are a seller placing your home on the market, a pre-inspection can prevent unnecessary problems, expense, and delay once the home is in escrow.
If you are an existing home owner and have detected problems such as a strong musty odor or chronic allergy reactions, it is imperative to let our environmental specialists perform a site assessment before any condition causes further property damage and/or health issues.
Condominiums
We perform site environmental inspections for contractors during the building phase, as well as for unit buyers prior to purchase, and for condominium associations as part of ongoing maintenance for existing properties.
Commercial Buildings
We conduct environmental inspections on many types of existing commercial properties, as well as on new construction projects. We are fully licensed and certified to comply with federal, state and municipality requirements, including Phase I and II Environmental Site Assessments.
The Phase I ESA is the first step, and it will determine if any contamination exists. It includes a site survey to collect information through visual observation, research including historical records, government records, previous inspection reports and environmental studies, and interviews with tenants.
We then prepare a report describing any findings or issues, the inspector's conclusions and the recommended testing and remediation required.
Some of the commercial properties we inspect may include:
Residential apartment buildings operated for profit
Office buildings
Strip malls
Motels, hotels, and restaurants
Factories
Storage facilities
Government Buildings and Agencies
Some government buildings and agencies may require more stringent environmental requirements than those set forth in federal standards, particularly when school buildings are involved. M3 Environmental LLC is knowledgeable and experienced regarding these parameters and fully qualified to inspect these facilities.
Types of Inspections We Provide
Mold &  Mildew
Includes a complete visual inspection by our certified mold inspector, and may require further testing of the air and surfaces, as well as moisture testing in our laboratory to determine the cause and source of the problem.
Asbestos
Our asbestos testing services include an on-site analysis by our inspector, which may require further equipment sampling of air and surfaces.
Lead
Includes an assessment of the exterior or interior presence of lead-based paint or dust by our inspector, leading to testing using specialized equipment or sampling methods.
Bacteria
We are a council-certified microbial consultant and can inspect your residential or commercial premises for common causes when bacterial contamination is suspected. Contamination may be suspected due to recurring unexplained intestinal illnesses, or because of a known infiltration of sewage or groundwater into a living or working space. Our inspector can also check for sewage pipe leaks, as well as for the presence of feces from pests such as rats, rodents, birds, and mice that might cause bacterial contamination. Samples of the water, the air, and surface areas can then be collected and tested in our laboratory to determine the presence of total coliforms, E.coli, enterococci, and other microorganisms. A remedial plan will be formulated and presented for your consideration.
Environmental Building Inspections In Monterey
M3 Environmental LLC has been in business for ten years, with combined experience in the environmental industry stretching back to 1989. Our inspectors are all thoroughly trained, and industry certified and can provide you with the information you need to go forward in dealing with potentially hazardous dangers in connection with your property transactions. To have a building inspection scheduled, contact us today.