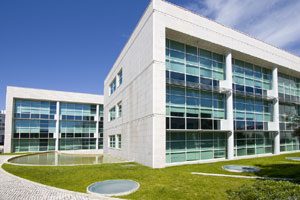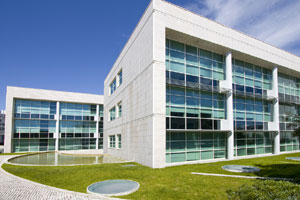 M3 Environmental Consulting provides environmental testing, inspection and consulting services for commercial and retail businesses throughout Monterey County, Northern California and California's Central Coast. Whether you are concerned about asbestos, lead paint, mold, water intrusion or any other environmental hazard, M3 Environmental Consulting can help you. We have the knowledge, experience, and certifications to assist you with all of your commercial buiding environmental assessment needs.
Environmental Consulting For Businesses
Located in Monterey, M3 Environmental Consulting provides California businesses, commercial building owners, property managers, and government facilities managers with a wide variety of environmental consulting services. Our team of environmental engineers and industrial hygienists are certified by the State of California and the EPA with decades of field experience and can assist you with the most complex environmental cases.
Industrial Hygiene Consulting
M3 Environmental assesses businesses and commercial properties for health and safety hazards and we develop safety plans to remove and prevent these hazards.
Asbestos, Lead and Mold Awareness Training
Our state-certified instructors offer hazardous materials continuing education, certification, and recertification to property managers, facilities managers, and maintenance staff.
Expert Witness Testimony
With an intimate knowledge of current state and federal environmental laws, M3 Environmental offers our commercial clients legal consultation and expert witness testimony for court cases, depositions, and arbitration.
Commercial Environmental Testing
M3 Environmental Consulting performs environmental testing on commercial properties in Monterey County, Northern California and throughout California's Central Coast. Government agencies, commercial building owners, property managers, and facilities professionals count on us to provide accurate, reliable testing at an affordable cost. Our inspectors take multiple site samples and work with 3rd party laboratories to provide analysis of the samples. We provide our commercial clients with reports of our findings along with a remediation plan when we find contaminants. M3 Environmental Consulting offers the following types of commercial testing in California:
Indoor Air Quality Testing
Asbestos Testing
Lead Paint Analysis
Mold, Fungus and Mildew Testing
Bacteria Testing
Hazardous Waste Testing
Noise Pollution Analysis
Commercial Environmental Inspections
In conjunction with our commercial testing services, M3 Environmental Consulting also provides business owners and facilities managers with environmental inspections. Our inspection services include site visits, visual inspections, sampling, and property records research. M3 Environmental Consulting provides our commercial clients with detailed reports outlining our findings and recommendations for removing any hazards or contaminants that we find.
Businesses We Work With
M3 Environmental Consulting works with commercial property owners and businesses in the Monterey area and throughout California. Our business customers include retail companies, professional business offices, restaurants, and bars. Our team of industrial hygienists and environmental engineers work hand-in-hand with your maintenance staff to provide you with turn-key service.
Why Choose M3 Environmental Consulting?
With decades of commercial and retail experience, M3 Environmental Consulting is a leader in environmental inspection, testing and consulting in Monterey and across the State of California. We offer a broad spectrum of services and have the resources and knowledge to diagnose commercial environmental hazards of all sizes and complexities. Limiting your loss of use and protecting your liability are two of our primary goals.
If you own or manage a California commercial property, and you are concerned about lead, asbestos, mold or any other environmental hazard, let the experts at M3 Environmental Consulting assist you today.