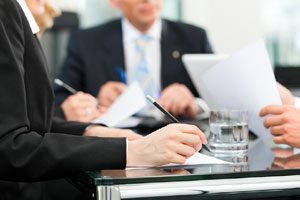 M3 Environmental LLC works with attorneys in Monterey and throughout the State of California, providing litigation support for matters involving environmental issues. Our stringent testing protocols and our decades of experience with environmental law make us a strong partner in your legal strategy.
California attorneys trust us with preparing and defending legal claims surrounding environmental concerns. From testing to reporting to expert witness testimony, we offer full-service environmental consulting to lawyers. Whether you are representing a government agency, school district, private business or residential client, we will provide you with the services you need.
Who We Work With
For over twenty years, we have worked with local, state, and federal inspectors, and we intimately understand the regulations and requirements for jurisdictions throughout the State of California. Harness our knowledge and the relationships we have built with various agencies to help you with your next environmental case.
Environmental Legal Services We Provide
M3 Environmental LLC offers a wide range of legal support. Some of the services we can assist you and your clients with include:
Environmental testing and reporting for health hazards involving harmful bacteria, chemicals, hazardous waste, air quality, and sound pollution
On-site testing, laboratory analysis, and expert witness testimony in court cases involving asbestos, lead and mold
Remediation plan design when environmental hazards are detected, followed by post-project testing to certify that the contamination has been removed
Phase I and II Site Inspections for commercial property purchases
Workplace safety inspections and reporting
Environmental training to meet local, state, federal and industry-specific requirements
M3 Environmental LLC adheres to strict testing and reporting protocols and uses certified third-party laboratories. We will provide you with air-tight analyses that will hold up in any court of law.
Choose A Strong Partner For Your Environmental Case
Hire California's leading environmental experts to ensure the success of your legal strategy. We will help you give your clients the protection and support they need. Whether your law firm requires assistance in preparing legal documents, attending depositions or giving courtroom testimony, our team of Monterey-based environmental engineers and industrial hygienists will provide you with the solid facts you need. No case is too complex. M3 Environmental LLC has assisted attorneys throughout California with legal matters of all types in the private, public and government sectors.
Contact us today to learn how we can help you to provide your clients with solid environmental legal support.