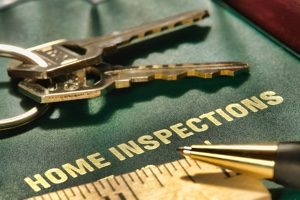 M3 Environmental LLC provides environmental consulting for real estate professionals. You can rely on us to provide a fast and efficient inspection of buildings and properties for hazardous materials or contaminants.
Whether refinancing, buying, or selling multi-family or commercial property, Phase 1 inspections will ensure that soil, groundwater, and surface water meet the American Society for Testing and Materials standards.
Protect Your Investment With Testing
Mold, asbestos, and other hazardous environmental issues can bring a halt to the property buying and selling process. Home buyers, and individuals refinancing real estate can be left in the lurch due to questions of property contamination. Protect your investment and gain piece of mind with environmental consulting for real estate. Whatever your role in the real estate industry, we can help. Any of the following professionals can benefit from our expertise:
Real estate developers.
Real estate brokers.
Property managers.
Commercial real estate professionals.
Realtors.
Buyers.
People refinancing real estate.
M3 Environmental LLC has the experience and training required to uncover any issues a property might have regarding contaminants such as mold, asbestos, or lead. Our professionals are fully certified to provide consulting and remediation planning concerning the removal of these and other hazardous materials.
Piece Of Mind When Buying
When buying a home, testing for meth lab byproducts, radon, or formaldehyde can make the difference between a healthy and harmful environment for your family. If there is any question regarding the presence of radon, meth-making compounds or formaldehyde, we can give you peace of mind.
Consulting Catches Costly Mistakes
Water intrusion testing for real estate new construction or building renovation is a preventative measure, evaluating the ability of skylights, windows, glass doors, and other features to withstand moisture penetration over time. This testing will expose any possible mistakes with installation or faulty products. Becoming aware of these defects and correcting them can prevent possible future water loss and save you from costly repairs.
Protecting Tenants With Testing
Periodically, property managers find it necessary to have apartments, condos, or HOAs tested for environmental issues. Our highly trained professionals will test for molds, toxins, asbestos, and other contaminants. If anything turns up, our experts will consult with you on the best mode for removal.
Restore Your Peace of Mind Today
Whether you are the buyer or the seller, real estate can often be fraught with unpleasant surprises. You can count on M3 Environmental LLC to assist and support you with a thorough inspection of your property, and counter any objectionable environmental surprises with a plan of remediation. Let us help you breathe easy and have peace of mind. Contact us today.