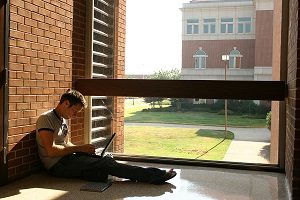 Located in Monterey, M3 Environmental LLC provides campus inspections and consulting for colleges and schools. We provide lead testing, school water quality testing, and testing for toxic mold in classrooms, as well as testing for other hazardous materials. Once detected, certified environmental engineers will develop a plan to remove and prevent such health and safety hazards.
Consulting For Schools
Schools and institutions of education have many concerns in providing a quality education for their students. One of those concerns is providing a safe, healthy environment for the students and teachers.
Let us help you keep your seats full, your students learning, and your staff productive. We are a company of certified professionals that can help you assure a safe, clean environment for your school.
Problems That Affect The Classroom
Older buildings can contain lead paint or have asbestos in the ceilings or walls. Large buildings such as schools may have leaky pipes or standing water which creates a perfect breeding ground for toxic molds. Undetected leaks in the plumbing system can even taint the water. Hazardous materials frequently reside under the floorboards and in walls and ceilings. Our team of experts are qualified and experienced in detecting such problems.
Hazardous Materials Affect Health And Performance
Toxins like molds can be hazardous to a person's health, whether child or adult. Illness and absences increase, as well as diminished academic performance. Hazardous materials can cause other health problems. For example, asbestos has been known to cause cancer. A toxin-free environment is essential for the health and well-being of students, teachers, and staff. We do environmental consulting for a variety of educational institutions.
Preschools
Day Care Facilities
Elementary Schools
Middle Schools
High Schools
Private Schools
Boarding Schools
Colleges
Universities
Technical Colleges
Help Students And Staff Breathe Easier
The quality of an indoor environment is important to help prevent illness among students, teachers, and staff, alike. Many of the hazards affecting the classroom are only detectable by experienced professionals. Let M3 Environmental LLC take the concern for safety off your shoulders. Contact us today for environmental consulting for schools.