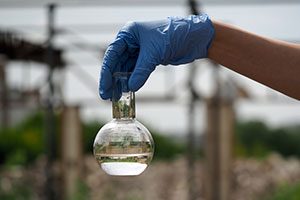 The safety of drinking water has become a large public safety concern in the last few years and M3 Environmental LLC in Monterey is leading the way when it comes to testing. We can ensure our clients have peace of mind when it comes to the water they drink. Water can look and taste clean but still be contaminated. Performing a reliable drinking water analysis is important for your health and safety.
What Contaminants Are in Drinking Water?
There are many different ways your water can become contaminated. For example, metals often leach out of plumbing pipes, or chemicals may infiltrate due to industrial dumping. A surge in bacteria from flooding or other environmental disasters can cause pollution in your drinking water supply. A residential water supply evaluation can help you narrow down what contaminants are in your drinking water and how to remedy the situation. Some of the possible contaminants include:
Lead
Mercury
Copper
E Coli
Legionella
Giardia
Cryptosporidium
Why is Testing Important?
It's impossible to tell if your water is clean by looking at or tasting it. When we perform drinking water testing, our professionals can tell you exactly what is in your water and if it meets maximum contaminant levels (MCLs), established by the EPA. These levels have been calculated by exactly how much of any contaminant is safe for consumption without adverse health consequences. Our testing meets EPA standards, which is hard to accomplish using basic homeowner drinking water testing kits. We test for metals, chemicals, bacteria, and TDS (total dissolved solids). We can also tell if your water is being sanitized at the proper levels from the water treatment plant.
Let Us Give You Peace of Mind
At M3 Environmental LLC in Monterey, we believe in meeting quality standards, showcasing our professionalism and excelling at customer service. Drinking water testing is one of our specialties, so let us give you the peace of mind you deserve by knowing your water is safe. If you have recently experienced flooding, or have any other concerns about your drinking water, please call us right away to have your water analyzed. Healthy and safety are our priorities. You can request a no-obligation quote at any time.