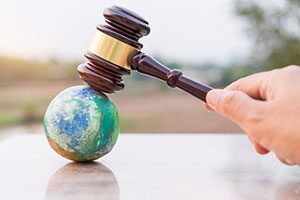 When you're faced with any lawsuit or other types of litigation, it can be scary without the proper expertise on your side. At M3 Environmental LLC, we are your Monterey area environmental expert witness team. We can help you uncover, report, interpret and defend the facts anywhere in California with expert witness testimony.
Expert Witness Services For Environmental Litigation
Challenging environmental problems require a lot of fact-finding and analysis. To be fully prepared for either prosecution or defense situations, you need people who know the in's and out's of existing environmental laws and regulations and have experience in the field as well as the courthouse.
Our range of expert witness services and skills can help you avoid surprises and feel ready.
Technical Advice On Environmental Exposure & Contamination Issues
Environmental Health & Safety Consulting
Environmental Impact Study (EIS) Consulting
Testing Services To Back Up Your Claim
Participation In The Mediation Process
Provide Expert Witness Testimony
Environmental Forensics Consulting
Testing & Report Interpretation
Expert Technical Reports
Our Technical Knowledge Benefits You
Because we regularly test for and report on environmental issues, we have the knowledge needed to create reports, form opinions, and analyze existing reports. We can also provide expert testimony regarding current local environmental standards, EPA regulations, and the National Environmental Protection Act (NEPA).
If you're dealing with the burden of proving guilt or innocence, we can provide professional testing services, report on the resulting data, and testify on these findings. Many common environmental problems fall within our wide range of professional knowledge.
Air Quality & Pollution
Noise Pollution Problems
Water Quality Issues
Mold Contamination
Lead Paint
Asbestos
Helping You When You Need It Most
We provide environmental litigation support for many types of issues. Whether you are being sued, are a worker who has experienced exposures or a business with a damage claim, we can help carefully uncover, explain, and interpret the facts involved in complex environmental disputes. We are on the side of scientific facts throughout the state of California.
Insurance Companies
Financial Institutions
Business Owners
Landlords & HOAs
Developers
Employees
Residents
Law Firms
Let Us Help You Prepare For Environmental Court
Don't risk the chance of a loss simply because you weren't prepared. Get the pros who know environmental problems in California on your legal team. Let us help you with the hard to sift through laws and regulations and testify on your behalf with the benefit of science and data backing you up.
Call us today to make an appointment with our expert witness testimony team at M3 Environmental LLC in Monterey, CA.