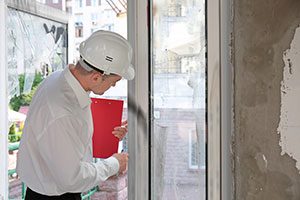 "It looks good" isn't good enough to protect you from problems when buying a foreclosed property in Monterey. At M3 Environmental LLC, we can help you meet the EPA standards and protect you from significant costs associated with CERLA through valuable foreclosure property environmental site assessments.
Why Environmental Due Diligence At Foreclosure Matters
Foreclosure due diligence means the homework has been done and every effort has been made to keep you from purchasing contaminated real estate. This way, even if an environmental issue is discovered later, you are not liable under the comprehensive environmental response, compensation and liability act (CERCLA) for costly cleanup and damage payouts.
Environmental Site Assessments Dig Deeper
Imagine unknowingly purchasing a gas station with contaminated groundwater, a home that has been previously used as a meth lab or a business location saturated with dangerous chemicals leaching over from an adjoining property.
Environmental site assessments can help you more accurately weight the risks of buying a foreclosed property before you've invested any more time or money into it.
Phase I Vs. Phase II Site Assessments, What's The Difference?
During a Phase I site assessment, we pour over the paper trail of a property. We want to know, through records, in-person inspections, and interviews, what the history of your property says. Is there a likelihood of contamination here? That's what we're trying to uncover.
If a red flag is raised during your Phase I site assessment, it's time for Phase II. We go from trying to figure out how likely problems are to figuring out the actual contamination status of your home or property. Do environmental issues exist or still remain? We find out.
Increase The Scope Of Your Protection
Believe it or not, foreclosure properties can be home to environmental liabilities beyond the scope of Phase I or Phase II inspections. These forms of contamination may fall outside the range of CERLA, but still cost you in property damage, harm to people, and decreased value.
At M3 Environmental LLC, we offer preforeclosure property assessments beyond the regular scope of environmental due diligence services. Other hazards present on some foreclosed properties can hurt you, your tenants, your employees, and your investment.
Protecting Banks, Buyers, Developers & Business Owners
Is your great deal really even a good one? When it comes to foreclosed properties, our testing and inspection services can help to protect you from unseen harm and environmental liability. Contact us at M3 Environmental LLC before your next Monterey foreclosure purchase for in-depth property assessment and testing services.