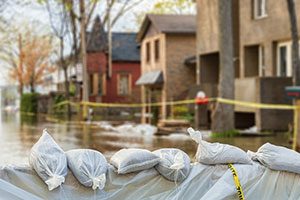 If you have suffered water damage to your Monterey area property, M3 Environmental LLC is here to help you avoid some common health risks after a flood. Our team is specifically trained to assess and test for all types of mold and mildew associated with a flood of any size. From a small bathroom or kitchen leak to a home that has been involved in a devastating flood, our technicians can handle anything.
What You Don't See Can Hurt You
Floods come in all shapes and sizes. Even a small consistent leak or one-time seemingly isolated flood can severely damage a property. This devastation will not always be visible right away. Water can seep into your flooring, walls, foundation, and basement.  If water is left standing and the moisture does not dissipate quickly many health risks can follow such as:
Mold And Mildew Growth
Drinking-Water Contamination
Increase In Allergies Or Asthma
Septic System Failures
Pests Infestations
Knowing Where To Look After A Flood
After a big flood, we're all usually worried about the same two things. Is everyone safe? And, now how do I clean all this up? Making sure everything is bone dry is not usually a top priority. On the other hand, a small kitchen flood, basement flood, or flooded bathroom may not seem like a big deal or very hard to clean up. Unfortunately, mold and mildew can grow anywhere there is moisture and darkness.
This possible health irritant will form in as little as 48 hours often without a trace. If you're lucky, you may spot dark splotches or detect the musty odor of mildew indicating you mold has started to spread. Mold is insidious, however, and will often form and grow invisibly behind or beneath surfaces. That's where we come in.
Mold Testing For Floods In Monterey
At M3 Environmental LLC we know how difficult it can be to clean up after a flood. Don't suffer through it alone. We pride ourselves on our thorough mold inspections and consultations. Let us help you avoid the health risks after a flood associated with mold and mildew. Call or contact us online today. We look forward to helping you get peace of mind.