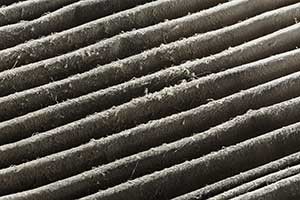 At M3 Environmental LLC, based in Monterey, California, we are experts in the field of indoor air quality testing. We possess all of the qualifications and certifications required by both the state of California and the EPA to perform proper testing and consulting. If you know the importance of air quality, then you'll know why it's important to have it inspected and tested by an established company.
We provide environmental consulting services throughout Northern and Central California, and along California's Central Coast. Our experience translates into quality service for our clients from private, public and governmental spheres. If you need indoor air quality testing conducted for your Monterey-based commercial property, private residence, school or otherwise, ensure you have proper testing performed by our specialists.
Common Indoor Air Pollutants
Fungus: Mold, Mildew, Yeast
Bacteria
Allergens: Dust, Pollen, Pet Dander
Formaldehyde
Carbon Monoxide
Quality Air And Peace Of Mind
Did you know that indoor air quality is often far worse than that of the outdoors? Because of closed systems such as an HVAC and the building structure itself, particulates and gases can become trapped and subsequently inhaled by occupants. Any use of toxic materials such as solvents, varnishes, adhesives, paints, and glues can circulate throughout the enclosed space and cause harm. If you're a property owner of any type, government agency, school district, or municipality, indoor air quality is most likely a concern. Obtain peace of mind by enlisting our expertise to establish air quality and develop a remediation plan.
What We Test For
Our experienced technicians can test your indoor air for dangerous chemicals, harmful gases such as carbon monoxide, and microscopic organisms such as bacteria and mold. All of these contaminants can pollute your air with little to no clue in the occupants, except perhaps for declining health, asthma attacks, allergies, unexplained fatigue, irritated lungs, and difficulty breathing. With small children or those with compromised immune systems such as the elderly or chronically ill, the effects of poor indoor air quality can be particularly harmful.
Poor Air Quality: Does It Affect You
Countless people suffer from poor air quality without knowing it. Air quality is often comprised of Volatile Organic Compounds (or VOCs). VOCs are carbon-based chemicals that evaporate at room temperature, and there are thousands of different VOC's used and produced in our day-to-day lives. To make thing more complicated, some of them have no odor and cannot be easily detected. Some common causes of poor indoor air quality include:
Chemical emissions from furniture and flooring
VOC-laden building materials
Mold spores from water damage
Trapped outdoor pollutants
Dust and other particulates
Let M3 Environmental LLC help ensure that the indoor air is as contaminate-free as possible. Our certified technicians will perform on-site inspections to determine any areas of contamination and establish causes. After thorough laboratory analysis of samples collected on-site, we'll develop a full report, a remediation plan and suggestions on how to maintain a level of air quality. If you're ready to breath easy and breath clean, contact us today.