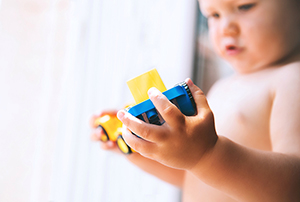 At M3 Environmental LLC in Monterey, CA, we want to help parents, caregivers, teachers, and anyone else concerned with keeping children safe from lead poisoning. Children under the age of six are especially prone to the harmful effects of lead in the home. Let us help you take the necessary steps to ensure your home or facility is safe, and the children in your care are protected.
Preventing Lead Poisoning
Lead exposure is much easier to prevent than to remedy. Lead poisoning treatment is expensive, painful, and not always effective. The best way to protect children and other at-risk groups of people is to prevent exposure in the first place. Here are a few of the top tips to help keep children safe from lead dust and lead paint:
Frequently mop floors and wipe window sills.
Bar access to areas with possible lead paint.
Practice regular hand washing.
Wash toys often.
Remove shoes when entering the home.
Professionally test for lead paint and dust.
Water Health & Safety
Lead can also leach into tap water through lead pipes, affecting water quality. The only way to prevent this exposure is to inspect your home for lead piping and have it replaced. If you are renting, ask your landlord about the pipes in your house. Water pollution from lead pipes is a serious issue and should be addressed immediately.
Professional Lead Testing In Monterey
You can't limit contamination if you don't know you have it, which is why professional lead testing is so necessary. At M3 Environmental LLC, we specialize in lead testing, offering a detailed report and solutions for remediation. Lead has a cumulative effect and can lead to severe and long-term health effects, which is what makes it so dangerous.
The health of your family, especially young children, is too important to leave to chance. If you suspect you have lead paint in your home, or if you are unsure, testing should be a priority.
Get Peace of Mind Today
We hope these tips will help you keep the children around you a little bit safer from lead poisoning. If you are concerned about lead in or around the Monterey area, we invite you to schedule a lead testing consultation. Contact us at M3 Environmental LLC today and let us help you keep your children safe from lead poisoning.