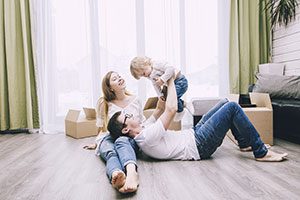 One of the best ways to lower the risk of formaldehyde exposure is by testing your home to find the source with M3 Environmental LLC in Monterey, CA.
Many chemicals in our homes can cause a variety of health problems, or exacerbate existing conditions. With thorough testing, we can help you ensure your home is safe from this substance.
VOCs Lurk In Many Places
Most people don't know that everyday products can be a source of air contamination in your home. You might be thinking that your space is safe from harmful substances, but formaldehyde lurks in many place and products.
Glues, Paint & Caulk
Cigarette Smoke
Furniture
Flooring
Draperies
Newer Doesn't Always Mean Safer
Have you moved into a new place, bought new furnishings or remodeled recently? New flooring and furniture are some of the worst culprits of VOCs (volatile organic compounds) like formaldehyde.
Getting You Answers
Our VOC testing services can help to determine if you are being exposed to harmful substances like formaldehyde in your California home or business. Typically, toxic VOCs are odorless and colorless, which make them silent, invisible predators on your health.
Signs Of Formaldehyde Exposure
Formaldehyde exposure should not be taken lightly. People who have allergies or asthma, children, and the elderly should be especially cautious around these substances. Symptoms of formaldehyde poisoning include:
Irritation Of The Nose, Throat & Eyes
Trouble Breathing
Headaches
Nausea
Rashes
Fatigue
Testing For A Safer Home
Let us take the worry and guesswork out of your home air quality. You and all those living in your house deserve to have a healthy atmosphere, free from harmful chemicals and contaminants like formaldehyde.
Whether you are a homeowner or a landlord, you want to ensure your home is a safe space to breathe in. Professional formaldehyde testing is an easy way to ensure that your indoor air is clean and give yourself peace of mind.
Formaldehyde Testing In Monterey
Don't take risks with your health or the health of your loved ones. Contact us today to schedule formaldehyde testing for your home or office. At, M3 Environmental LLC, we proudly serve Monterey, CA, and the surrounding areas. We work hard to make sure your spaces are healthy.