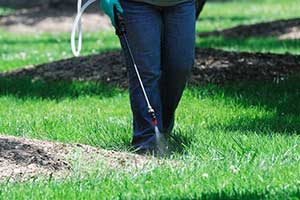 Most people know that pesticide and herbicide infiltration is a problem in agricultural areas, but these chemicals can also contaminate your home or property and lead to significant health issues. M3 Environmental LLC recommends pesticide testing when moving into a new house or office building in the Monterey, California area.
Do You Face This Invisible Threat?
Pesticide usage for controlling and eradicating insects often goes undocumented in real-estate transactions. This means that as a buyer, you walk blindly into your new home breathing in whatever chemicals have been used by the previous owners. Pesticides administered within a building can enter the HVAC system and circulate throughout the structure, permeating the walls, furniture, and floor coverings.
Is Your Water Safe?
When you live in an agricultural area, you must be diligent about testing your water for pesticides and herbicides. These chemicals can leech into your private water source, contaminating it and you. The EPA recommends annual testing for pesticides in the water. However, it's important to test any time you notice a change in the taste or appearance of your water. If you're considering buying a property that's located near an orchard, golf course or gas station, chemical testing is a smart way to know exactly in what you are investing.
Health Concerns
Pesticides in the air or water can lead to serious health problems. Different types of pesticides can cause various health concerns. Some of these include:
Bronchitis
Migraines
Liver Problems
Nervous System Failure
Loss Of Memory
Get Pesticide Testing Today
Don't let this invisible threat compromise your well-being and quality of life. If you are purchasing a new home or moving into a new office building, pesticide testing from M3 Environmental LLC in Monterey is the ultimate way to be an informed buyer and occupant. Contact us today to schedule pesticide testing immediately.