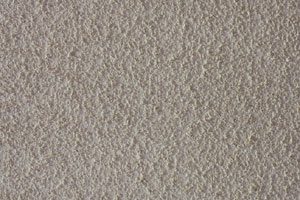 If you are concerned with the possibility of asbestos in your Monterey area home, M3 Environmental LLC will perform popcorn ceiling testing and provide remediation plans if any is found. We understand your desire to keep your family or workers safe in any home or commercial building you may own. In addition to residences and businesses, we also provide asbestos testing in popcorn ceilings for private government facilities.
Our highly trained professionals will arrive onsite to perform standard tests on any area you are concerned may be hiding asbestos. Many people tend to overlook popcorn ceilings and don't even think asbestos could be in the materials used. We don't believe in skipping corners or taking chances when it comes to the health of your home or building.
Popcorn Ceiling Asbestos Inspection
We have assessed and have seen many cases where popcorn ceiling used from the 1920s to 1980 have contained some level of asbestos. If you are purchasing an older home or building with popcorn ceilings, it is important to get it tested. Asbestos, if not disposed of properly, can stay airborne and is known to be very harmful to the human body if inhaled daily for many years. Most people think that testing for asbestos is an expensive test.
At M3 Environmental LLC, we provide asbestos testing for all budgets and will work with you on a payment plan in the event you need to remove the popcorn ceiling due to asbestos. When we inspect and test for asbestos, we will take a few samples from your ceiling from different areas in your house or building.
We will send them to the lab and if they come back with 1% of asbestos in the lab report, we will then advise you on the removal of the popcorn ceiling.
Removal Of Popcorn Ceilings
It is very important to make sure the removal of popcorn ceiling with asbestos is done — and done right. The good news is that not all popcorn ceilings contain asbestos, you will never know unless you get your ceilings tested. In the case ceiling tiles need to be removed, we not only test for asbestos in your popcorn ceiling, but we can also refer you to a reliable removal company.
Make An Appointment To Test Today
Give M3 Environmental LLC a call today to test for asbestos in your home or commercial building today. Our certified technicians will guide you in the right direction to test and remove the popcorn ceiling if needed. Protect your home or business today and contact us.