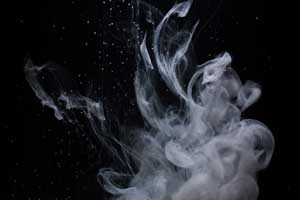 If you are in need of testing for volatile organic compounds (VOCs) in Monterey, we, at M3 Environmental LLC, are here for you. VOC's emit gases from certain materials regardless if they're a solid or a liquid or inside a closed container. When it comes to hazardous material exposure, it's crucial to obtain assistance from a professional environmental consultant quickly. We are on-call, 24-hours a day, and in cases of emergencies.
The Hidden Dangers Of VOCs
If you're moving into a new home or business location, a proper VOC inspection can protect the safety of your family, pets, and employees. The negative health effects of exposure to VOCs can initially go unnoticed. Symptoms can include everything from headaches and dizziness to dangerous allergic reactions. Our experienced testing technicians are aware of all the possible places hazardous air pollutants (HAPs) & VOCs can be hiding in your home or office. Let us help you prevent serious or permanent injury.
Protect Your Property, Family, Renters, & Employees
Testing for airborne chemicals like volatile organic compounds (VOCs), protects you from complications that come with bad indoor air quality. Sick building syndrome, chronic illness, and an inability to concentrate on the work at hand robs our quality of life and damages our productivity. Some of the chemical offenders hiding VOCs all around us include:
Paints And Varnishes
Waxes And Cleaning Products
Degreasing Agents And Hobby Glues
Gardening Pest Pollutants
Professional VOC Testing Protects You
The Environmental Protection Agency's Office of Research and Development discovered that most people have more pollutants inside their homes than they realize. The trick is knowing where to look and what to look for. At M3 Environmental LLC, we're trained professionals with the experience you need for a thorough VOC screening of any type of residential or commercial property.
HAP & VOC Testing For Property Managers
If your tenants complain of persistent visual disorders, memory impairment, eye or respiratory irritations, or constant headaches, then it may be time to test your rental properties. Make sure your renters, and your investments, are safe. We can easily test your rental and multifamily properties for VOCs.
Get VOC Testing In & Around Monterey
For thorough testing for volatile organic chemicals in and around Monterey, count on M3 Environmental LLC. We are here to keep you safe and give you peace of mind about common environmental hazards, including VOCs. Don't waste any more time on wonder or worry. Call us today and clear the air with a VOC testing appointment.