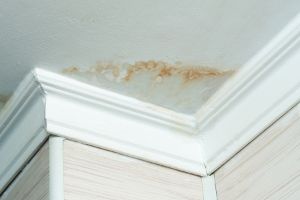 Mold isn't just unsightly, it can also be extremely dangerous if left untreated in your home, which is why it's best to get the help of mold testing services offered by M3 Environmental in Monterey County, California.
What is Household Mold?
We've all seen what rotten food looks like when it grows spores and covers it in a black or greenish film.
This same mold can grow inside of homes and is the result of fungus, a small living organism, feasting and growing off of food or your home's surrounding materials.
Mold can grow in a variety of places in the home, including places full of moisture, such as:
The grout in your bathroom shower
Inside of drywall
Wallpaper
Insulation
Carpet
Fabric
Upholstery
Leaking roofs
Pipes
Is Household Mold Dangerous?
While most mold you see might be harmless, over time exposure to mold can lead to severe health reactions according to the CDC. Some homeowners can be more sensitive to molds, such as those with pre-existing conditions including asthma and allergies. However, studies have also shown that long-term exposure to mold can negatively impact a person's health even if they don't have an existing respiratory condition.
These negative health effects include:
Upper respiratory infections
Dry throat and chronic cough
Wheezing
Development of asthma in younger children
Fever
Shortness of breath
Due to the severe nature of these health conditions, it's important to watch out for signs of mold and get a mold inspection done in your home as soon as possible.
Types of Mold to Look For in Your Home
According to the CDC, the most common types of indoor household mold includes:
Cladosporium – This airborne mold can spread quickly and damage your home indoors and outdoors. It is commonly found in areas with heavy moisture, humidity, and water damage. They can appear as black, green, or brown spots within your home.
Penicillium – This blue, yellow, or green mold can cause damage to tiles and wood surfaces, and can spread in your home once it starts to grow on organic foods like rotting fruits and vegetables.
Aspergillus – This mold is dangerous and can cause a rare disease known as Aspergillosis. It is commonly found indoors and outdoors, with over 120 species known to exist.
Prevent Irreversible Damage
The sooner you treat the mold, the less irreversible damage will be done to both you and your home. Contact M3 Environmental today in Monterey County, CA for mold testing services and environmental consulting that can help keep your home and family safe.