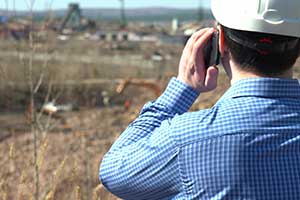 As a business owner, it is important to know the environmental legislation and regulations you need to comply with. Fortunately, the environmental consultants at M3 Environmental LLC in Monterey County, California can help you.
Understanding Applicable Regulations
Creating A Plan For Your Business
Understanding Applicable Environmental Regulations
There are numerous Federal, state, regional, and local agencies upholding regulations. There are compliance measures issued for the air, water, hazardous waste management, carcinogens and reproductive toxins, pesticides, and waste. It is important to know which regulations apply to your particular industry and business to avoid notices, fines, business stalls and shutdowns, and potential legal charges. We can show you exactly which regulations apply to you and teach you what each regulation requires of you.
Testing Your Business Building And Property
When you purchase a new business building or property, the safety of your employees and clients, and eliminating liability concerns for investors may be a top concern. We can provide inspection and testing for noise and sound pollution, lead paint, asbestos, mold, and bacteria.
Evaluating Your Current Environmental Policies
If you have policies already in place, you may wonder if they are performing adequately or you may have recently run into compliance issues. We can evaluate those policies and confirm if they are in compliance or if they pose potential problems.
Resolving Environmental Problems And Non-Compliance Issues
When you do have a concern or non-compliance issue, you have a set amount of time to resolve the issue before governmental agencies take further action. Since this is the case, it is crucial to design an effective solution. An environmental consultant has the extensive training and knowledge to create an affordable remediation plan that works.
Setting You Up For Success Under Future Legislation
Keeping A Healthy Workplace
Maintaining A Competitive Edge In Your Industry
Appealing To New Customers & Keeping Loyal Customers
Appealing To Investors
Schedule An Environmental Consultation Today
When you have help from an environmental consultant, we help you with attainable goals and an implementable plan. If you require environmental testing and consulting, reach out to M3 Environmental LLC. We can help you achieve compliance, ensure business safety, and design a greener business plan.