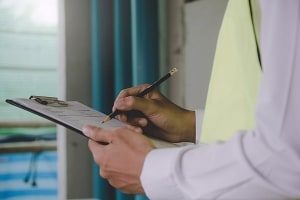 At M3 Environmental, LLC, we provide comprehensive environmental consulting and inspection services for both residential and commercial property managers in the Monterey, CA, area. We understand that you have a lot on your plate, but keeping your rental house, apartment complex, or office building in clean, environmentally healthy condition should always be a top priority.
Environmental damages can be expensive for both your reputation and your bottom line. Our team can help you avoid liability and stress by uncovering hidden problems.
A Property Manager's Responsibility
One of a property manager's most important duties is to maintain a safe, healthy place for tenants to live or work. If you neglect this, you put your tenants at risk for (potentially severe) health problems. No one wants the headache of complaints that a building is making people sick, costly repairs, lawsuits, and lawyers' fees.
Bringing in an environmental consulting firm for regular inspections can help you avoid and resolve issues before they spiral out of control. Here are some of the hazards our team is equipped to test for.
Asbestos Issues
Heavy Metals
Lead Paint
Mold Contamination
Indoor Air Quality
Water Quality
Volatile Organic Compounds (VOCs)
Our Top-Quality Services
Our environmental consultants can perform thorough building inspections to ensure that your property is compliant with local environmental laws. If problems come up, we provide reliable testing to help you get a full picture of what's happening.
We'll walk you through the results and give expert recommendations on the next steps. After clean-up and repairs are complete, we can re-test your property to make sure the job was done right, and the hazards are gone.
Get Your Quote Today
Do you need professional help protecting your rental properties from environmental hazards? Contact us at M3 Environmental, LLC, today to learn more and get a quote. If you're experiencing an emergency, like a water main break or the aftermath of a natural disaster, please call our office directly so we can get started right away.