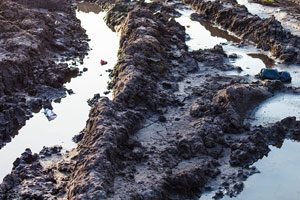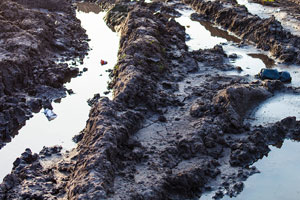 M3 Environmental LLC is a leading provider of Environmental Site Inspections (both Phase I and II) in the Monterey, California area. Our experts carry out inspections for commercial, industrial, and multi-family residential properties.
Comprehensive Environmental Site Inspections
Our certified inspectors are qualified to perform comprehensive environmental assessment services when you need them.
Property Owners
Prospective Property Buyers
Lending Institutions
Government Agencies
Real Estate Broker
Phase I Environmental Site Inspection
This first Inspection collects data and formulates a professional evaluation of the environmental state of the site. Following the standards of the American Society for Testing and Materials (ASTM), we perform Phase I inspections when properties are offered for sale or are in the process of being refinanced. Because our findings will influence the property value, they are essential data for potential lenders and investors. In addition to testing samples from the site, Phase I inspections include interviewing residents, owners, and neighbors.
Evaluating Issues In Phase I
To ensure that no harmful materials or contaminants are present on the property, we will take samples of:
What If Phase I Reveals A Hazardous Situation?
If our certified inspectors find a potential issue or an unsafe condition, we will suggest progressing to Phase II to do further testing. M3 Environmental LLC is equipped to conduct this crucially important second step.
Phase II Environmental Site Inspection
During a second inspection, we will perform more detailed lab testing. Once Testing is complete we will provide a comprehensive report of our findings, with our recommendations for repairing any issues that exist.
Sample Petroleum & Any Other Oils Found In Phase I
Test Any Underground Storage Tanks On The Site
Detailed Testing In Phase II
Our qualified professionals will determine what kind of drilling and sample collecting we need to do at the specific location. We have a variety of drills and probes to use. M3 Environmental LLC is well-informed on all the issues of local regulations as well as California's geologic environments.
We will interpret the chemical and geological data for our clients so that they are aware of any potential hazards and any risks.
Inspections in Monterey, California
Whether your Monterey property is commercial, industrial, or a multi-family residence, M3 Environmental LLC is qualified to carry out both phases of inspections for you. Our certified inspectors are ready to examine any environmental issues that may arise on your property. Request a quote today.