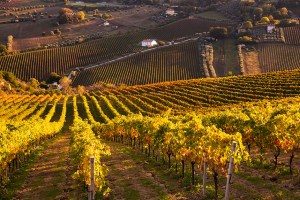 Reduce environmental impact and protect your business with agricultural runoff and winery waste testing from M3 Environmental. It's inevitable, most types of farming will produce wastewater. To ensure the profitability and sustainability of your business, it's important to keep soils healthy. You also want to comply with government pollution standards and regulations.
Professional soil and water testing can help to make sure your production practices aren't harmful to your surroundings or the future of your crops.
Why Should You Test Wastewater?
There is growing market demand for sustainable wine production. Managing resources and preventing pollution is more important than ever. In agricultural settings, water is a key resource. You need it for irrigation, temperature control, cleaning, sanitation, and sterilization.
As wastewater travels down the drain or soil, it can end up in the lakes and rivers that hundreds of towns draw their water from. Aside from protecting the water you drink and use for production, there are many benefits of managing water and wastewater.
Reduced Operational Costs
Reduced Time & Labor Costs
More Efficient Production
Reduced Costs And Disposal Fees
Better Relationships With Consumers & The Community
What Should You Test For?
Wastewater is water plus anything else that goes down the drain. In a winery, this can include unused grapes and juice, winemaking remnants – such as alcohol and sugars – and chemicals like cleaning agents and pesticides.
Chlorides
Suspended Solids
Nitrogen
Ammonia
Nitrates
Phosphorous
Tannic Acids
Water Testing For California's Farms & Vineyards
At M3 Environmental, we are dedicated to providing you with high-quality commercial testing services. If you run a California area winery or food production business, contact us today. Schedule your Monterey area agricultural wastewater testing.