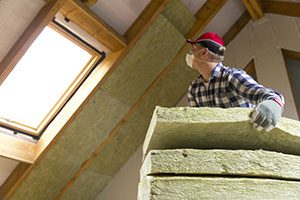 If you live in the Monterey, CA area and are planning on doing some home improvements, at M3 Environmental LLC, we want to help you avoid the hidden dangers of home renovation. Your house, especially if it's an older house, might be concealing potentially hazardous materials. These are materials that your construction project could possibly disturb. We're here to help.
Hazards Hiding In Your Home
Regardless of age, your home can hold a variety of hazards. These range from highly dangerous toxins to relatively mild air pollutants.
Just some of the potential renovation health hazards you might run into include:
Mold, Lead & Asbestos
Mold can grow anywhere there is moisture, so if you're planning a bathroom or kitchen remodel, this is something you should be cautious about encountering. Building a home addition will likely mean dealing with lead paint or old insulation, as well as siding, ceilings, and flooring that could contain asbestos. VOCs are found in modern paint, solvents, and adhesives, in addition to wallboards and ceiling tiles. No matter the kind of project you're planning, or the age of the house, we can spot these substances before they threaten your health.
We Care About Your Health
The dangers of lead and asbestos are well known. Exposure to mold can depend on the type of mold and a person's sensitivity. VOCs are chemicals that have low boiling points and evaporate at room temperature. Typically, they aren't acutely toxic, but they can have long-term health effects. VOCs may not seem like a huge threat, but getting your house tested for them will go a long way to ensuring your family's safety.
Stay Safe With Professional Testing
At M3 Environmental LLC serving the Monterey area, we have the training, tools, and experience needed to thoroughly inspect your home and help you avoid the hidden dangers of home renovation. Our environmental consultants will give you a clear assessment of the risks as well as a plan of action on how to dispose of harmful materials with the help of certified professionals. Keeping your family safe is a tremendous responsibility.
We want to give you peace of mind along with the highest quality service. Learn what is lurking behind your walls, and beneath your floors, so you can confidently begin your home improvement project.
Contact us today to schedule your testing appointment.