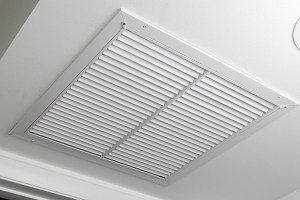 At M3 Environmental, we want to help Monterey area residents combat mold infestations and indoor air pollution by recognizing the signs of poor home and building ventilation. Poor ventilation can contribute to a host of health problems for families and employees. Let us help you clear the air.
Signs Of Inadequate Ventilation
As we strive to create more energy-efficient homes and buildings, we often end up with poor indoor ventilation. If too little outdoor air is getting inside your home or building, then you have poor ventilation. There are some key things that you may notice if your home or workplace has poor indoor ventilation.
Significant & Rapid Build-Ups Of Dust
Inconsistencies In Air Distribution & Temperature
High Humidity Levels
Growth Of Mold & Mildew
Unpleasant Odors That Linger
Indoor Air Pollutants
When your office or home ventilation is inadequate most of what enters the home or building remains there. This poor ventilation allows pollutants to accumulate in the air over time. The exact types and amounts of any pollutant will vary from one building to another.
Pet Dander
Dust & Dust Mites
Carbon Monoxide
Radon
Risks To Your Health
Poor air quality at work or home can pose health problems for anyone that spends a significant amount of time there. Children, the elderly, and those with chronic health conditions are even more vulnerable to indoor air pollution.
Exposure to indoor pollutants can mimic cold or virus symptoms and exasperate allergies and asthma. If you consistently feel unwell when in a specific location and begin to improve after leaving then indoor air pollutant is a likely factor.
Eye Irritation
Sinus Congestion
Sore Throat Or Cough
Headache
Dizziness
Fatigue
Suspect Poor Air Ventilation?
If you have reason to believe that the quality of the air in your home or business is unsafe, a thorough home or building inspection by a professional environmental consulting company is a prudent first step. We have the experience and equipment necessary to perform indoor air quality testing as well as mold testing in your home or business.
After testing and analysis of your air quality, we can identify any specific areas that need attention and formulate a remediation plan to address those needs.
Air Quality Testing In Monterey
We know that the health and safety of your family, tenants, or employees are of the utmost importance. Contact us at M3 Environmental in Monterey for the peace of mind that comes with knowing that your air is clean and your indoor ventilation is optimal. Schedule indoor air quality testing today.