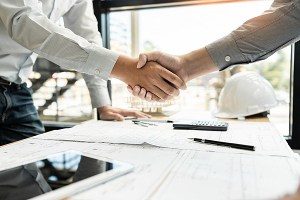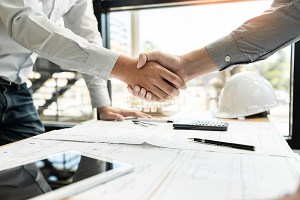 Home and business owners around Monterey, California can count on M3 Environmental for all the benefits of professional environmental consulting. With an ever-growing list of potential hazards out there, having the right environmental consultants on your side has advantages for safety, health, and business compliance. Protect your students, employees, and your bottom line with the best advice and testing.
We can service a wide variety of properties and testing, inspection, or planning needs. From law to real estate, businesses to property managers. We look forward to helping you ensure healthy, clean environments, remediation planning, and post-remediation re-tests.
Single-Family Homes
Commercial Buildings
Construction & Development Sites
Municipal & Institutional Buildings
Experienced & Knowledgeable
We have all of the training, certifications, and tools necessary to detect any number of hazards. We want to help you maintain the safety of those who occupy your home, business, or institutional facility. We even offer testing to ensure that the newly cleaned surfaces in your space are actually free of COVID-19.
Residential Environmental Consulting
We offer a host of services helpful for investors, homeowners, and property managers. Whether you live on the property, are considering a purchase, or manage tenants, homes must be safe for all that occupy them. We can test your land, house, or apartment building for mold, asbestos, lead paint, and many more common health hazards.
Ensure a healthy environment for your family or peace of mind that your potential purchase is mold-free. We can help.
Commercial Consulting Services
We provide a range of environmental testing and consulting services for businesses. Get a property condition assessment before purchasing your commercial property, test for mold after repairing a store roof leak, or ensure that your building is free of asbestos or lead paint before beginning renovation projects.
We work with commercial property owners and managers to ensure that your business is safe for employees, customers, and the community.
Municipal & Institutional Environmental Services
Municipalities and government agencies are expected to protect their citizens from potential hazards and toxins. From post-disaster recoveries to routine building maintenance, opting to have us at your side can help you make sure your properties and the people in them – from employees to students to patrons are safe.
Ask us about school water testing for toxins like lead or routine asbestos checks. Check for asbestos before restoring an older library. We can develop a testing plan that meets your unique needs.
K-12 Schools
Daycares
Universities
College Sports Facilities
Research Facilities
Libraries
Visitors Centers
Monterey's Environmental Testing Experts
As you can see, hazardous materials may cause issues for any number of residential and commercial buildings and can be challenging to detect. Let the experts at M3 Environmental provide you with a thorough inspection of your Monterey, CA area property. Contact us today to schedule your consultation in California.